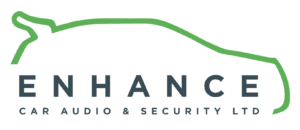 We are excited to announce that from 1st October 2018 Enhance changed it's name to:
Enhance Car Audio & Security Ltd
Our previous name of Simon Lywood t/a Enhance has evolved into a Ltd company.
All our other contact details, staff and services remain the same.
We are also in the process of updating our logo and website to reflect this change.
Our company number is 11517057. Vat number remains the same: 869 1132 12
Our registered office address is:
3 Conqueror Court
Sittingbourne
ME10 5BH
We'd like to thank all our customers for making this possible and look forward to working with you further in the future.
If you'd like any other information about us please feel free to call us on 01622 737393.